In collaboration with Theodore J. Swanson
As summer shines upon us, we are bombarded with a new slew of superhero and supervillain movies. This summer we're being treated to Avengers: Endgame; Godzilla: King of the Monsters; and Men in Black: International. These films will make scores of millions if not billions of dollars because, as journalist Jug Saraiya says:
"Within all of us there is a potential superhero, and a corresponding supervillain…The battlefield of light and dark…is not out there…it is us."1
We love the battle, and we love ourselves! "The battle is within us?! How exciting!" we say. But is all this superb battling good for us? For our culture? For our collective psyche? For the world? For how can Superman really be within us? How can Magneto — a high-spark villain — really be within us? They are not. While we, of course, have both worthiness and weakness within, it's the super sizing of our personality notes and flaws that is the problem.
For if we put everything in the realm of "super," we never learn to repair our own surmountable faults or appreciate our own sizable strengths. We stay stagnant and imperfect and harmful as humans. We would be better off if we lowered our sights and limited ourselves to watching, booing, and cheering the antics and schemes of marginal heroes and nominal villains such as Spongebob SquarePants's Mermaid Man and Boris Badenov, star of The Adventures of Rocky and Bullwinkle and Friends.
Where you from?
Every superhero and supervillain has an origin story. These tales "are typically the stories that turned ordinary folks into mythological figures."2 Origin stories don't necessarily begin at birth. Instead, they are "the moments that define"3 our superheroes and supervillains.
Fans are obsessed by these fountainhead narratives and turn them inside out, touching them, smelling them, nearly licking them hoping to find clues to their own psyches and psychology; their own potential paths; their own errant pasts.
Mermaid Man has an origin story. Born "Ernie," Mermaid Man while tanning was swept into the ocean and dragged down a whirlpool. He was rescued by mermaids from drowning and given a magic starfish mask that imparted powers including the ability to breathe underwater.
Born "Boris" — and with a cast-iron stomach — Boris Badenov survived "the infamous Pottsylvania Poison Pickle Purge of 1938, which reduced the ruling clique to only three men"4: Fearless Leader, Mr. Big, and Boris himself. He went on to become an expert safecracker and spy-at-large for his vague, Slavic nation.
Neither of these stories compares to Kal-El (aka Superman) being jettisoned as an infant into space by his father in a frothy, spiked, crystalline, homemade spaceship so his only son would survive the imminent destruction of Krypton. Nor can they sidle up to The Joker's beginnings: falling into a bubbling vat of stomach-acid-green, industrial chemicals during a robbery: an episode that grotesquely disfigures Jake Napier and causes a psychotic break.
Instead, Ernie's and Boris's origin stories are whimsical and comical. They are to be giggled at. They are to be enjoyed and moved on from. The obsession over origin stories is a mistake that keeps us staked and stagnating in place, navel gazing; hogging psychological space that could be used to examine our own histories to better understand our patterns and behaviors.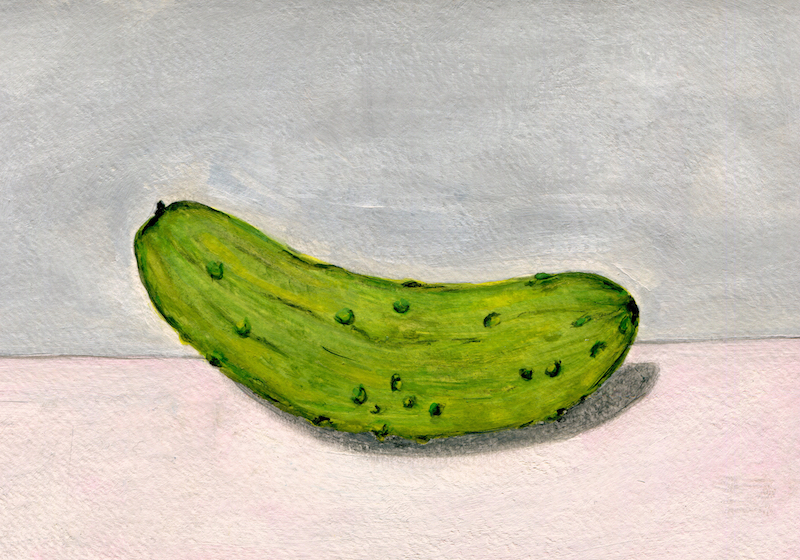 Low wattage
Of course all superheroes and supervillains have notable powers. Mermaid Man and Boris Badenov have powers, too. They're just not so colossal.
Mermaid Man boasts senility, memory loss, and hearing loss. He is expert at throwing waterballs and is really good at opening jars of mayonnaise; unstopping plugged tubs; and reading bedtime stories.
Boris Badenov is a master of obvious disguises; a genius for elaborate schemes doomed to failure; and a noted box-top counterfeiter.
None of these compares to Brainiac's storied twelfth-level intellect or Batman's famed weapons' mastery, and that's okay! Who doesn't need a good-hearted, old dude in their lives? Who wouldn't prefer to encounter a bumbling versus a virtuoso perp in a jammed subway station?
Body-image issues
Of course, a good superhero couldn't beguile us without a mesmerizing body. Conversely, a supervillain wouldn't jangle our nerves without a terrifying bodily disfigurement.
Again Mermaid Man and Boris Badenov purposefully go against type, for our own good. Mermaid Man is overweight, spindly, saggy-chested, and large-eared — though he does have a remarkably strong chin. Boris Badenov is stout, slightly taller than a squirrel, and pale to the point of being nearly translucent. He has a fang-style mustache, black eyes, a big round head, and no neck. He's unattractive but not repellant.
These two touchstones honestly and frankly reflect back to fans their very own physicality. The average American male is almost as wide as he is tall, sporting a BMI of 29, a 39-inch waist, and is five-feet, eight-inches in height.5 It is good to see ourselves reflected in pop culture. That's an ego stroke we should waggle beneath and grow from, because "the leprosy of unreality disfigures every human creature."6 Worshipping illusion is harmful.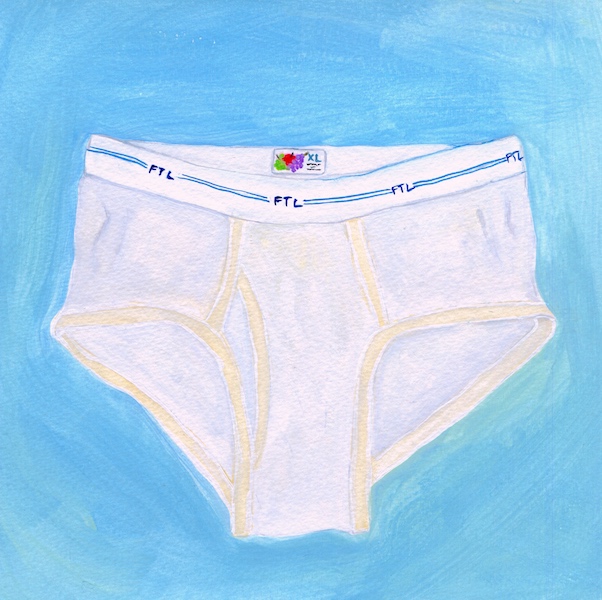 Battling tops
Mermaid Man is in constant conflict with a slug, a flounder, a shrimp, and a dirty bubble. Boris is locked in a monomaniacal battle with a squirrel and a moose — pesky and stubborn foes, no doubt, but less dreadful and daunting nemeses than those of superheroes and supervillains who themselves are constantly battling other superheroes and supervillains.
No one can work through personal demons watching "supers" battle. We instead internalize such conflict like children watching parents fight. To children, parents are superheroes (and at times supervillains). Parents are children's entire world. Vast research shows children co-opt parental conflict. Children raised in households displaying merciless parental warfare have more "physical health problems, emotional problems, and social problems later in life…As adults, they [are] more likely to report…depression and emotional reactivity, substance dependency, loneliness, and problems with intimacy."7
Watching major warfare scares and damages humans. It's bad enough we have to witness it when it happens organically. We needn't brainstorm it, storyboard it, script it, and commercialize it. Tractable battles are better for us.
Resolving the protracted war
Better humans make for a better world, but in order for humans to come to full acceptance of ourselves — to improve and move forward into improving our world — our heroes and villains must come down off the scaffolding to lower, more relatable rungs. If our heroes and villains more closely resemble us, we have a better chance of looking at what's right in ourselves, identifying what needs work, and, says San Francisco psychologist Terri Bensinger, using both in our healing and growing. "The work," she says, "is to discover these aspects and put them to use in solving challenges and cultivating self appreciation."
In a never-ending battle of internalized good versus evil, we're just stuck.
IN THIS ISSUE
Heroes and Villains
Theodore J. Swanson is an associate professor of Not-Popular but Not-Unpopular Culture at Van Midler University in Washington City, Nebraska
Notes
1 — Jug Saraiya, "Superhero versus the supervillain within," Times of India, 2/16/19.
2, 3 — Matthew Byrd, "15 Best Comic Book Origin Stories of All Time," Lists, Comic News, March 15, 2017.
4 — comicvine.gamespot.com/boris-badenov/4005-33312/
5 — James Hamblin, "This Is the Average Man's Body," www.theatlantic.com, October 10, 2013.
6 — Charles Dickens, A Tale of Two Cities, Book 2, Chapter 7.
7 — Diana Divecha, "What Happens to Kids When Parents Fight," www.greatergood.berkeley.edu, 1/26/16.
Images
"You'll Do," "Pickle for One," "Tighty Whities" — Illustrations by Ally Merkley, https://www.instagram.com/allybmerk/